Karbach and Saint Arnold's Brewery Tours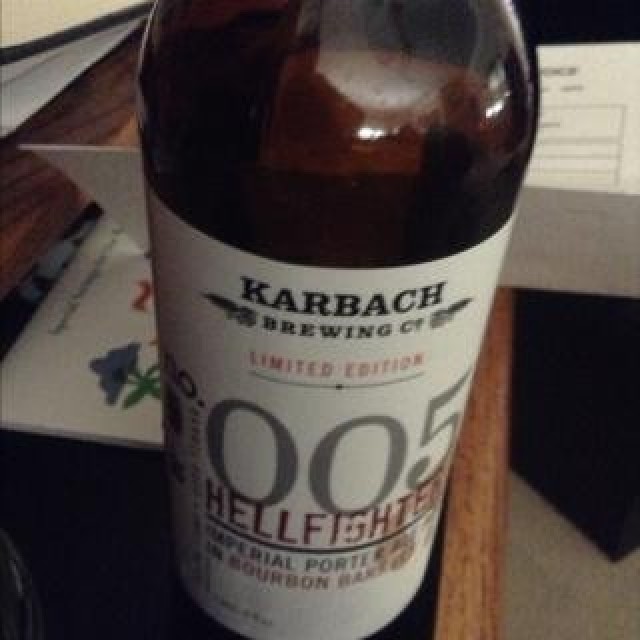 More and more craft breweries are popping up in Texas and in the Houston area. We are privileged to have two of the best: Karbach and Saint Arnolds. According to my UnTappd stats (and if you don't know what UnTappd is, you should!) these are the top two breweries that I have sampled – 19 from Saint Arnold and 15 from Karbach (when Firestone Walker comes to Texas, they may shoot to first!).
The New Yorker's "Mapping the Rise of Craft Beer" has Karbach as the 2nd fastest growing brewery in the nation (over 8,000 barrels in 2012), with Saint Arnold's the 44th largest (just over 49,000 barrels in 2012).
Below are some notes and pictures on "touring" each of these two fine breweries. Karbach is closer and they serve more darker beers which my wife and I enjoy, so we'll continue to visit them more frequently…but not in the hot Texas summer; the A/C at Saint Arnold's is a requirement during those months!
Karbach

St. Arnold

Location
2032 Karbach Street
Houston, TX 77092
near US 290 at loop 610
2000 Lyons Ave.
Houston, TX 77020
just north of downtown and I-10
Bierhall
Outdoor picnic tables.
Food by food trucks or bring your own.

Indoor, A/C. Nice in the summer. Lots of tables, but very full (as are the floors) on Saturdays.
Food by food trucks (Bernie's Burger Bus was their when we went) or bring your own.

Wait
Minimal line on Friday 5-7 "tour" when we have gone.
Long line on Saturday near opening (11:30), but moves well. No line around 1:00pm (on Saturday they stop admissions at 2:00)
Tastings
$7
Four tokens.
Special beers are two tokens (or one special colored token)
$8
Four tokens.
Special beers are two tokens.
Beers

Always have some type of special tasting (cask, bourbon, even a cognac once).
More darker beers available.
Did not see any specials, except that BB3 and Divine 13 were available for purchase in bottles.
Had Endeavor IPA on draft (two tokens).
Only dark was Santo.
Swag

Can buy branded glasses

Trade the tasting glass they give you in for $1 off of a commemorative pint glass or mug.
They also offer a point system if you bring in packaging from packs of their beers, which will give you discounts.
Hours
Mondays 5PM-7PM (Tour at 6), Fridays from 5PM-7PM (Tour at 6), Saturdays from Noon-3PM (Tours at 1PM and 2:15PM)
For latest schedule go here.

M-F 3:00-4:15pm
Sat 11am-2pm
Also has lunch and beers.
For lastest schedule, go here.